Support
Please be aware that there is a link to the KX Support Portal on the Azure Marketplace Offer.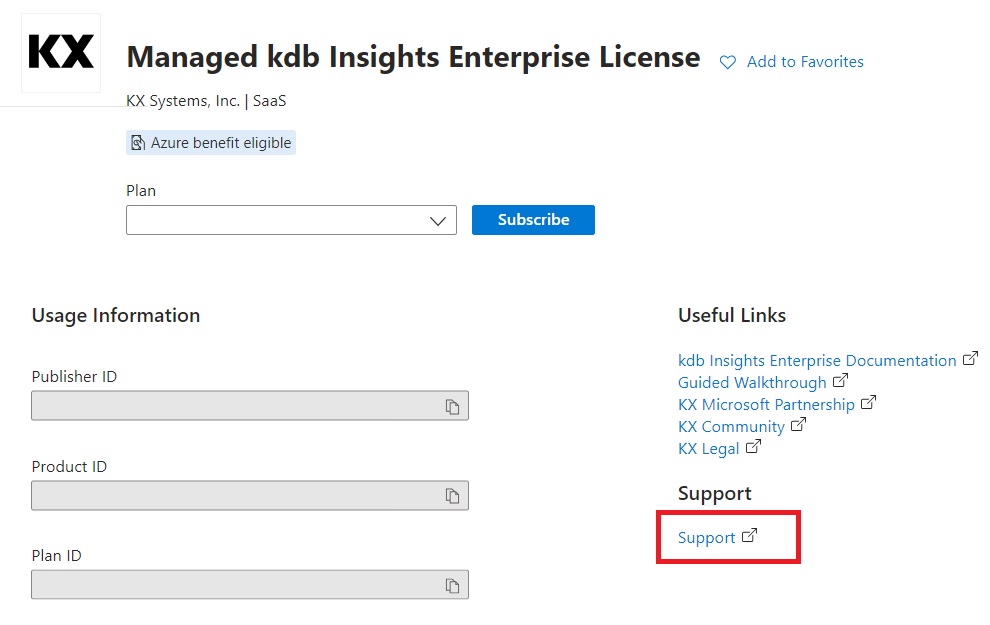 For first time deployments, please select the Sign Up button.
If you deploy multiple instances of kdb Insights Enterprise thereafter, please use the same account to login when raising any Support tickets.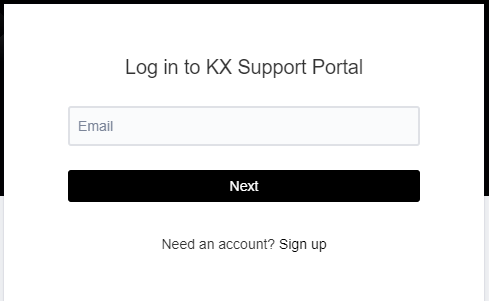 Upgrading kdb Insights Enterprise on Azure
Insights Managed Service (IMS) team will reach out to you to arrange a maintenance window for upgrades. IMS will take care of upgrading the kdb Insights Enterprise, the third party dependencies and the kubernetes version of your AKS cluster.
If you have any questions please raise a ticket.
Upgrading AKS cluster
Rook-Ceph
If you have deployed rook-ceph, please do not use the Azure AKS rolling upgrade feature. There are known issues with this. Please reach out to KX Support team for assistance.
Log data export
In cases where log data analysis is necessary, KX will require access to logs stored in the Log Analytics Workspace deployed with the kdb Insights Enterprise instance. In order to facilitate this, Data Export should be enabled and a rule should be created by following the steps in this guide. When creating this rule, the resource ID of the destination storage account will be provided to you as part of the support ticket.