Streams
Create or edit a streaming data service in the KX Insights Platform UI.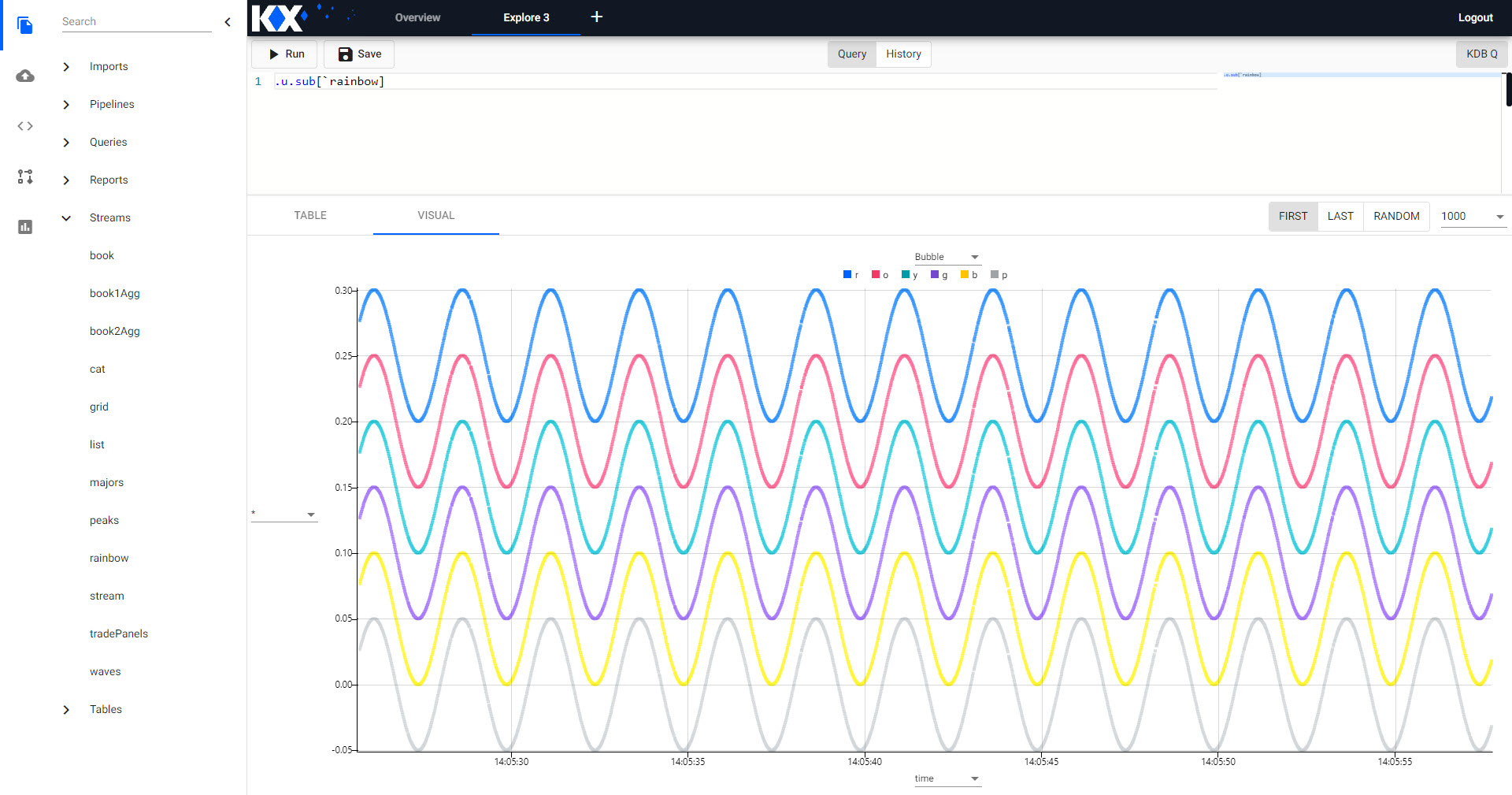 Set up
Select a streaming service from the entity tree or create a new one

Configure the topic parameters. Submit changes.

In Explore, search for the streaming data process (by Stream Name) in the editor.

Switch between Table and Visual views to investigate the data.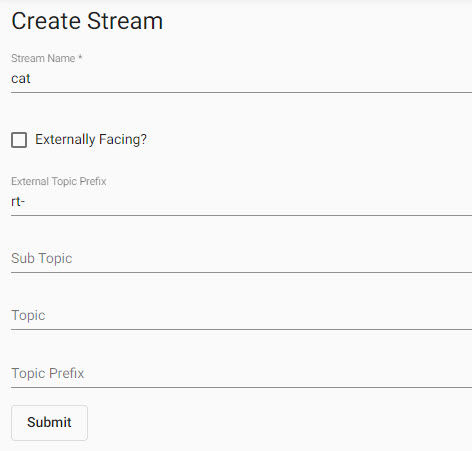 | item | description |
| --- | --- |
| Stream Name | Populated by existing stream or create a new stream. |
| Externally Facing | Check to enable if streaming data is to accessible to the KX Insights Platform components through RT. |
| External Topic Prefix | If enabled, define External Topic Prefix environment variable for connecting to the KX Insights Platform components; must be followed by a required "-". |
| Sub Topic | Topic for sequencer to subscribe to. |
| Topic | Topic generated by sequencer. |
| Topic Prefix | Set topic variable names; must be followed by a required "-" |