Tab Control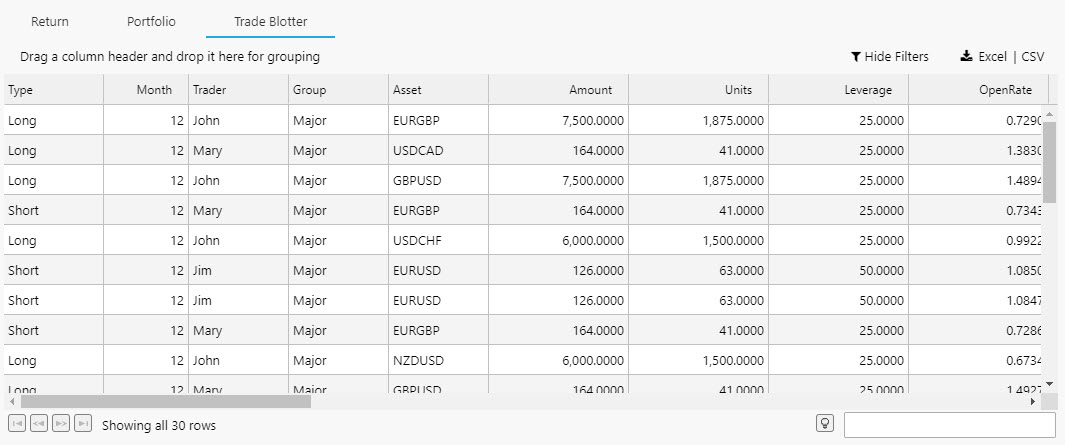 A Tab Control with five tabs. The first Tab, Trade Performance, is selected and visible
A container of displays selected by a tab menu. A tab can hold a single component or a Layout panel with multiple components.
Set up
Define the number of tabs you require.

Within each tab element, add a single component, layout panel, or flex panel for multiple components.
View State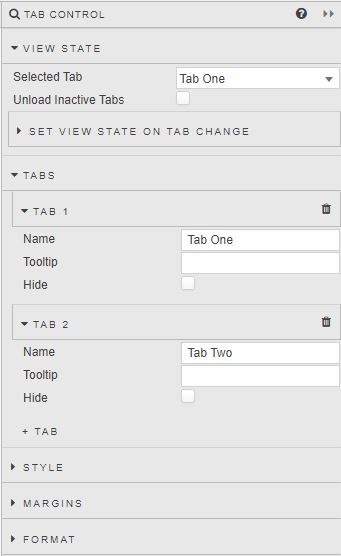 Selected Tab

The Tab visible at launch

Linking Tab Controls

To link Tabs in two separate Tab Controls (so that clicking on Tab 1 of Tab Control 1 opens Tab 1 of Tab Control 2), create a View State Parameter and assign it to Selected Tab of Tab Control 1 and Tab Control 2.

Unload Inactive Tabs

When enabled, uploaded tab content will be removed on tab switch.

Set View State on Tab Change

In addition to linking different tab components, switching tabs can be used to assign a value to a View State Parameter; for example, if looking to reset a default value on tab switch.
Tabs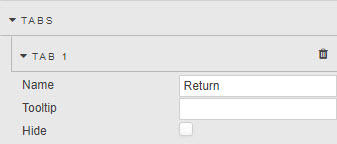 A Tab can be hidden by checking its Hide box. Hiding a Tab does not remove it, just the means to click its tab. Navigation to the hidden tab content can be achieved using a Button.
Name

Name displayed in tab

Tooltip

Description of tab on mouse rollover

Hide

Hide display of tab
Style
Style for common settings