Create a package
Packages are used to organize a system and make it more portable. Unless building system components to be shared across multiple systems, place all entities (e.g. process templates, process instances, workflows, tasks, schemas, parameters, users, etc) in a package. Then export from the Control system and import the package into another Control system.
Click on the Package radio button to switch to the Package view in the tree.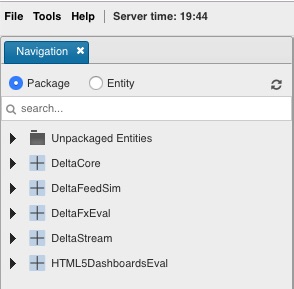 In the tree, right-click on any entity and select New > Package from the context menu.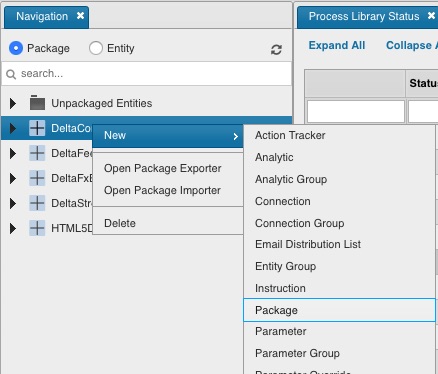 A dialog will appear. Enter dhtPackage as the name of the package. dht stands for "delta how to" and will be used to prefix all of the entities in the system we are building.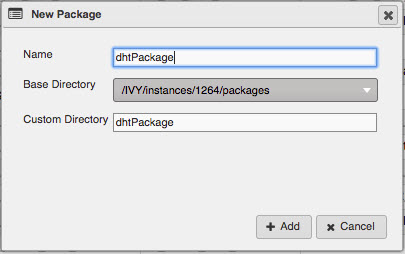 The package will appear in the tree.